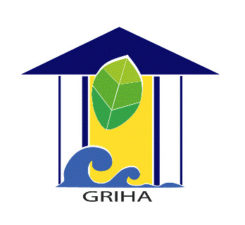 The Green Rating for Integrated Habitat Assessment (GRIHA) is India's national framework for the assessment of environmental impacts of built environments with an individual version applying to new buildings and one for existing buildings (both starting at 2,500 sqm built-up area). For both versions, the net impact of buildings on quantitative and qualitative parameters is totaled and compared against a rating table, resulting in a sustainability certification. Thereby, the tool aims to support the reduction of detrimental impacts of buildings.
Sector(s):
Buildings
Lifecycle Phase(s):
Project PlanningGeneral strategy for a project's delivery is developed., Concept DesignTechnical experts broadly outline the project's basic characteristics., ProcurementThe provision of goods and services to realize a project are tendered and closed., Detailed DesignTechnical experts further elaborate the Concept Design., ConstructionThe asset is constructed in line with design, budget and timeline., Operation and MaintenanceInfrastructure assets are managed and maintained during their use time.
Type(s) of Tool:
Rating SystemsProvide quantifiable sustainability ratings and / or certification for projects or assets.