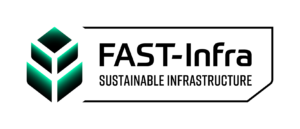 The FAST-Infra Label is a globally applicable labelling system designed to identify and evaluate sustainable infrastructure projects, with the overarching objective of supporting infrastructure and creating a liquid asset class. It aims to enable all market players, including developers, operators, and investors to show the positive impact of an infrastructure asset, and attract investors seeking assets which positively contribute to sustainable outcomes. A key motivation behind the FAST-Infra Label is not to reinvent the wheel, but to build on existing standards, frameworks, and taxonomies to create a comprehensive framework and set of sustainability criteria that takes into account best practices and evolves with changes in the market. To account for this, the label is based on an extensive mapping against 25+ leading standards, frameworks, and principles in the market.
Sector(s):
Tools applicable to all sectors
Lifecycle Phase(s):
Project PlanningGeneral strategy for a project's delivery is developed., Concept DesignTechnical experts broadly outline the project's basic characteristics., ProcurementThe provision of goods and services to realize a project are tendered and closed., Detailed DesignTechnical experts further elaborate the Concept Design., ConstructionThe asset is constructed in line with design, budget and timeline., Operation and MaintenanceInfrastructure assets are managed and maintained during their use time.
Type(s) of Tool:
Rating SystemsProvide quantifiable sustainability ratings and / or certification for projects or assets.